Information St. Louis, Inc provides information, news, and advertising to the St. Louis region.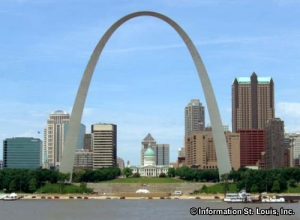 We help St Louis businesses and professionals "connect" with local consumers through directional and informational marketing.  St Louis consumers use the Internet to get information on local news, events, places, businesses, and more.  We have developed a network of Saint Louis focused websites called "Connecting St. Louis™" that is unlike any other in St Louis.   The "Connecting St Louis™" website network consists of over 500 targeted websites providing information on over 10,000 topics (and growing).  This includes information on communities, neighborhoods, subdivisions, schools, attractions, parks and recreation, sports, dining, shopping, entertainment, lodging, business and economy, special events, real estate and housing, bargains, deals and more.   Our network casts a wide net and captures the attention of thousands of St. Louisans who visit one or more of our sites each month. They find us from search engine searches, strategic partner linking, offline marketing, and direct navigation.
How we can help your business
A typical visitor to one of our sites is looking for information.  They may be on one of our directory sites looking for a St. Louis business or professional .  They may be on one of our community or information sites researching an area's schools, parks, housing etc..  In any case, they are most likely looking for information and direction in order to make a decision or to answer a question…i.e. where to go for dinner, what chiropractors are nearby, what are prices of homes in an area.  Wherever it applies, we provide information on you and your business and direct the consumer to you.
Here's just a few possible scenarios/examples on how our network helps businesses and professionals (the possibilities are limitless!):
Our advertising is affordable, flexible, and scalable
Our advertising and marketing is extremely cost effective.  Joining our network costs as little as $97.00 a month (with no long-term contract).  Every member gets a featured listing with priority placement (that includes a link to a landing page).  The featured listing is targeted and promoted across multiple websites. Members also have the option (at additional fees) to increase their marketing exposure with customized landing pages, targeted text and image advertising, premium domain rental, established website sponsorships and more.
It is easy to get started.  Contact us today