We have hundreds of "Zip Code" Focused Community Sites. What kind of information to do you find on our community sites? Information on local (and nearby) real estate, housing, schools, parks, recreation, entertainment, medical, shopping, dining, professionals, events, utilities and more. These sites are great places for local real estate and insurance professionals to promote their services.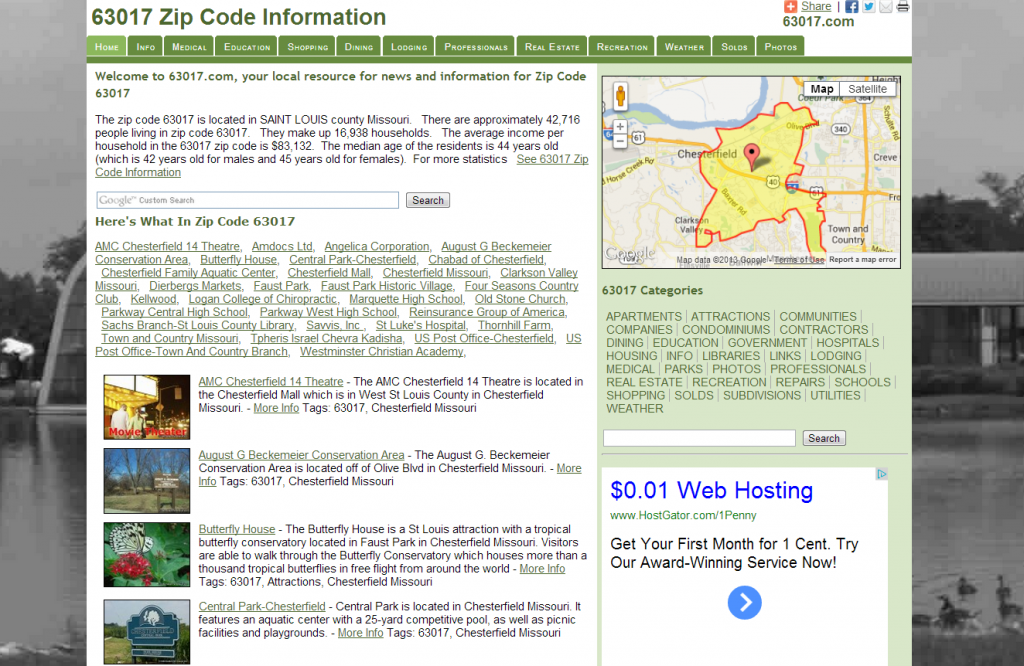 Want to know what Community Websites we operate?
Click on the drop downs below to view!
St. Louis Community Websites
St. Charles Community Websites
St. Louis City Area Websites
Franklin County Community Websites
Jefferson County Community Websites
Lincoln, Warren, Pike & Montgomery County Community Websites
See What Connecting St. Louis Can Do For Your Business
Joining our network costs as little as $297.00 a month (with no long-term contract).